Revolutionizing Healthcare: Brain Tumor Segmentation from Brain MRI using U2Net on Google Cloud - A Case Study
Introduction:
FairPattern Inc embarked on a transformative mission to advance healthcare by leveraging U2Net, an advanced deep learning architecture, for brain tumor segmentation from brain MRI scans. This case study highlights the process of integrating U2Net into the medical domain on the GCP to provide accurate diagnostics and improved patient outcomes.
Challenges:
Complex MRI Data: Processing intricate brain MRI scans, which vary in quality and require specialized expertise for tumor detection.
Manual Segmentation: Time-consuming and subjective manual segmentation methods for tumor identification.
Interoperability: Ensuring seamless integration of U2Net with existing healthcare infrastructure, including electronic health records (EHR) systems.
Clinical Validation: Gaining trust and regulatory approval for U2Net-based diagnostics in the healthcare industry.
Solutions: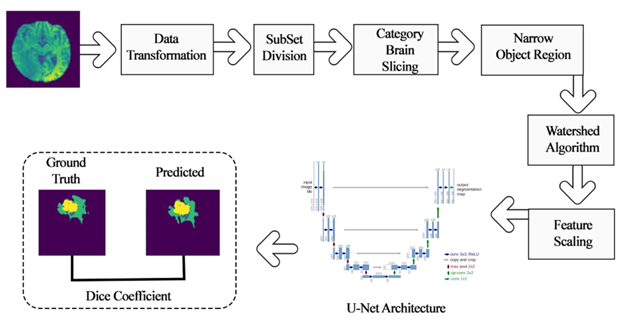 Data Collection and Preprocessing: FairPattern Inc curated a diverse dataset of brain MRI scans, carefully annotated by expert radiologists. Advanced preprocessing techniques, including noise reduction and contrast enhancement, were applied on GCP to standardize image quality.
U2Net Implementation: Customized U2Net models, built on GCP's high-performance GPUs, were trained using transfer learning techniques. The models leveraged GCP's distributed training capabilities for accelerated convergence.
Integration with Healthcare Systems: FairPattern Inc's U2Net-based AI solution was seamlessly integrated into the GCP-hosted healthcare systems, ensuring scalability and high availability for medical professionals.
Clinical Validation: Extensive clinical trials, backed by GCP's secure and compliant infrastructure, were conducted in collaboration with healthcare institutions to demonstrate the accuracy and reliability of the U2Net-based tumor segmentation.
Results: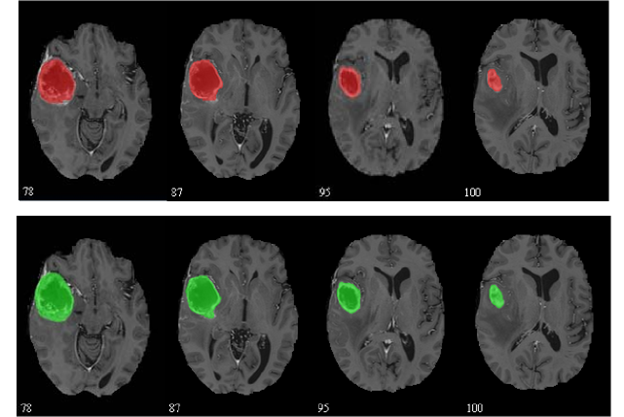 Precision in Segmentation: FairPattern Inc's U2Net-based AI solution, powered by GCP's computing resources, achieved state-of-the-art accuracy in brain tumor segmentation, reducing false positives and negatives in diagnosis.
Time Efficiency: By leveraging GCP's parallel processing capabilities, the time required for tumor identification and assessment was significantly reduced, leading to quicker diagnosis.
Enhanced Diagnosis and Treatment: Medical professionals, empowered by real-time access to U2Net on GCP, reported significantly improved diagnostic precision, enabling tailored treatment plans and better patient outcomes.
Regulatory Approval: FairPattern Inc's compliance with GCP's rigorous security and privacy standards facilitated a smooth regulatory approval process, gaining trust and recognition from healthcare authorities for the U2Net-based diagnostic tool.
Conclusion:
FairPattern Inc's pioneering efforts in integrating U2Net, an advanced deep learning architecture, into medical practice on the Google Cloud Platform, have revolutionized brain tumor diagnosis. This case study underscores the potential of cutting-edge AI technologies, coupled with the computational power of GCP, to enhance healthcare by automating complex tasks, increasing accuracy, and ultimately improving patient care. By seamlessly orchestrating U2Net AI solutions for brain tumor segmentation from MRI scans on GCP, FairPattern Inc has set a precedent for the transformative power of advanced AI in the medical field.
Want More Information? Download Our Brochure!Click Here
© Copyright 2023 FairPattern, Inc. New York, NY All Rights reserved